What is MPTL Test?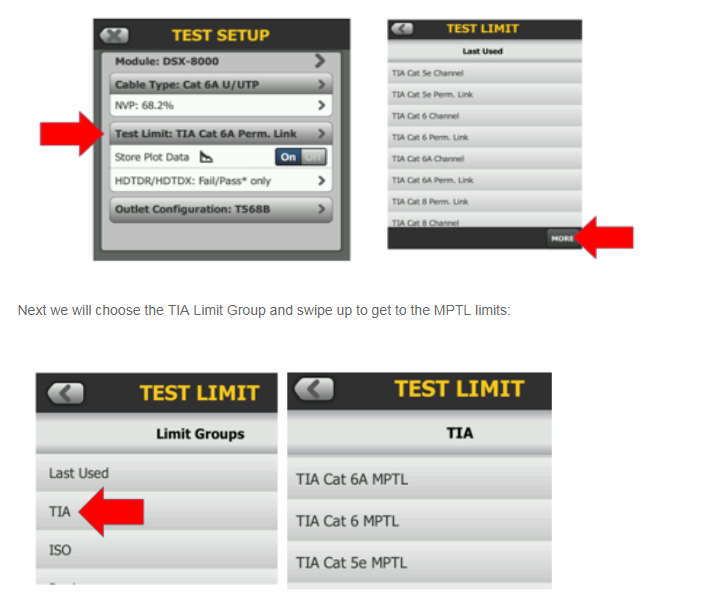 See below test steps: To configure the tester to run this test, from the Test Setup screen, select the "Test Limit" and then "More":
From the draft of the ANSI-TIA568.2-D standard, there is a new link model named Modular Plug Terminated Link. TIA-568-C.2 required that horizontal cable be terminated on a telecommunications outlet to provide flexible access to the user, however in certain limited condition there might be a need to terminate horizontal cables with a plug and directly plugged into the device.
"MPTL configuration as "direct connect" , this method direct connects IP devices to the network. " The MPTL test is using the Permanent Link adapter on one end and a Patch Cord adapter on the other end. The links are tested against the TIA Permanent Link limits.
Photo Gallerys