Why do you have to upgrade to our EXW Cat 8 RJ45 Cabling?
EXW's Cat 8 RJ45 solutions are designed to support Ethernet at rates up to 40 Gbps (40GBASE-T) for the short distances up to 30 meters, which is a solution primarily for data centers. The Copper cabling solution is less costly for installation for the power usage and electronics costs. We do expect that in the future, Cat 8 solution becomes widely used, the switch and server connections supporting it will be much less expensive than fiber optics solutions. Besides, the 25/40GBASE-T standards support autonegotiation, which provides convenience for data center users.
Application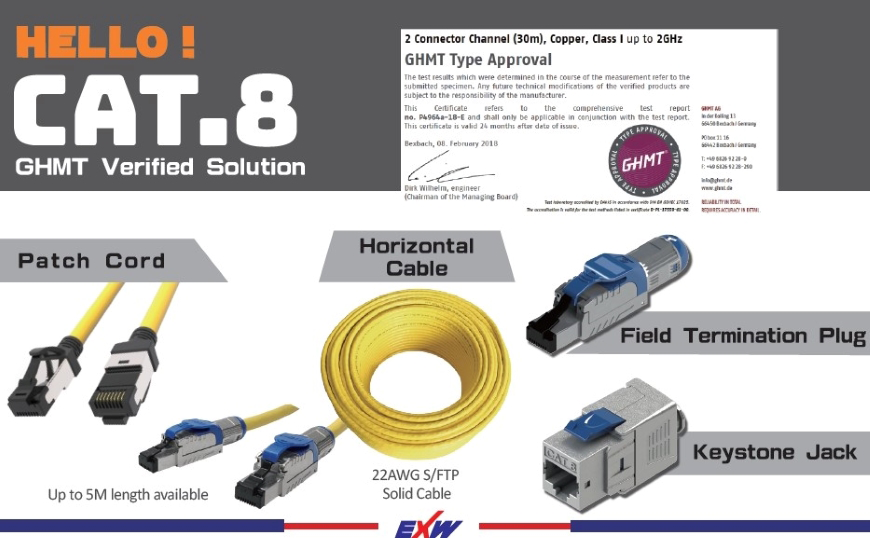 Our Guarantee For Cat 8 Solutions
Category 8 cabling, which has now been integrated into the main 568.2-D standard. Developed to support 25GBASE-T and 40GBASE-T applications developed by the IEEE, Category 8 has a maximum channel length of 30 meters with 2 connectors and is tested from 1MHz to 2000MHz. This is a big change from Category 6A which supported a 4-connector, 100-meter channel and was tested to only 500MHz. So, We have bought the Fluke DSX-8000 tester for testing Category 8. We have ability to do 100% test before shipping your goods.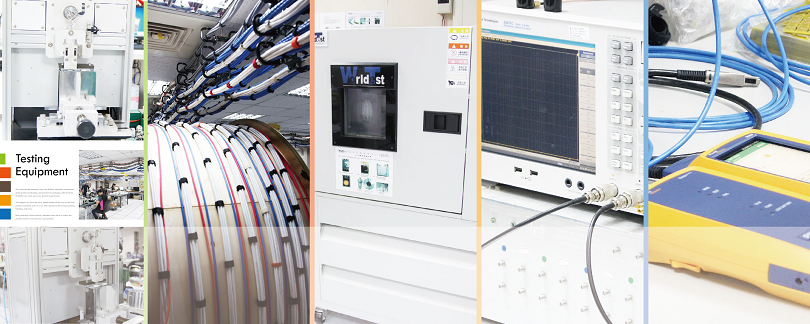 EXW Fluke DSX-8000 Tester
Photo Gallerys

Related Products

---