Light + Building 2020 in DE
2020/5/19
EXW now officially announce the cancellation of participating the Light + Building 2020 Frankfurt Germany due to the Covid-19. At this global difficult time, we've made this hard decision. However, EXW will keep trying to give you not only copper solutions but also fiber optic solutions which can really catch your eyes. For the copper solution, you can see our latest Cat 8 RJ45 products, which are certified by GHMT 30 meter channel test. For the Fiber optic solutions, we are going to show you the patch cord which is suitable for high density. It is the ideal products that you can use in data center. Of course, if you have any certain type of products you may interested in, we sincerely welcome you to fill in the inquiry form online to us. You definitely will find the things you would like to have.
Despite we will not be in the Messe Frankfurt Light + Building in 2020, we will be well prepared to show you new products and new solution in 2022.
We, Excellence Wire Ind. sincerely hope everything will get better, and we are looking forward to having you then.
Exhibition Details and Hot Sales Products
EXW in Light + Building 2020
EXW will participate in this big show in Frankfurt Germany. EXW welcome you to our booth. For more information, you may kindly click the picture below to link the official website of light+ building.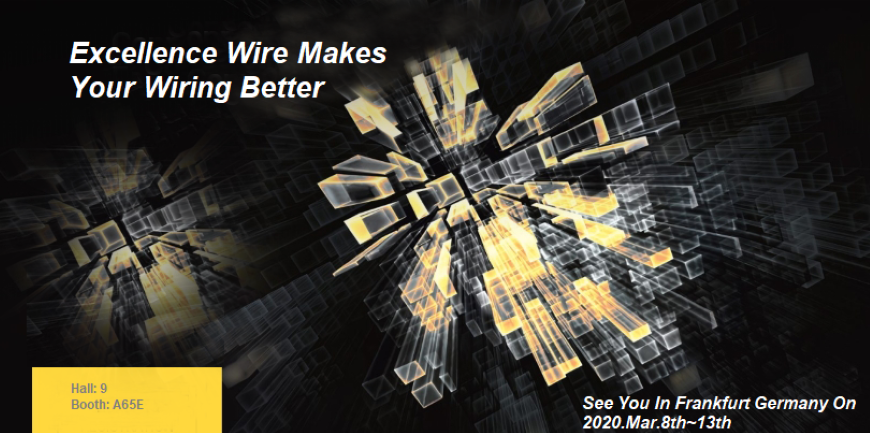 EXW Cat 8 RJ45 Solutions
EXW provides you the Cat 8 solutions that includes Cat 8 RJ45 STP filed termination plug(3J01-K01-00017), Cat 8 RJ45 STP 180 degree toolless keystone jack(3J01-A01-00040), and Cat 8 RJ45 SFTP patch cord which could be assemly by our filed termination plug, or you could choose our molding type patch cord. The all Cat 8 solutions are certified by GHMT which is for 30 meters channel test.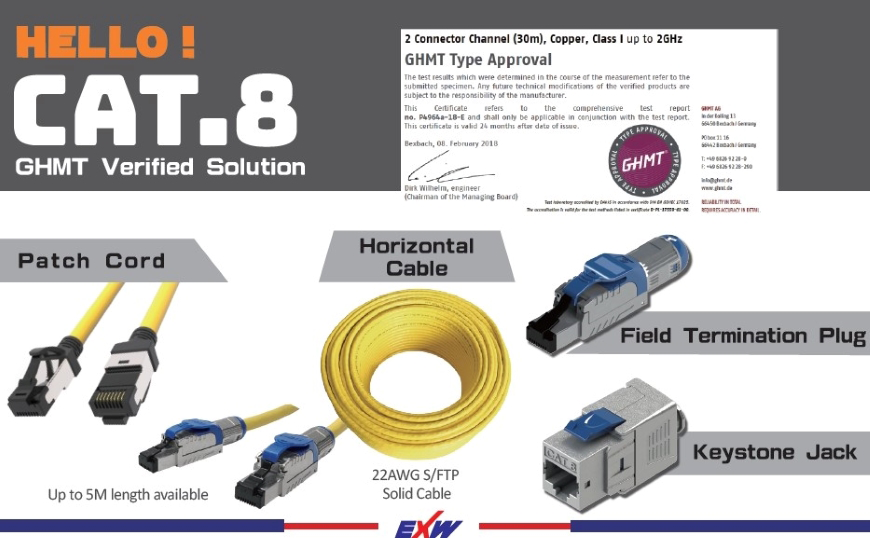 Exhibition Details
EXW will not participate in the Light + Building 2020 due to the Covid-19
Hot Sale Product

---