---
Cat6 UTP 28AWG Patch Cord With Clips
C6UTWHB17050010
We lanuch the new cat6 UTP 4 pairs twisted patch cords with 28 AWG conductors patch cable. EXW 28 AWG slim patch cord provide smaller diameter save more than ½ of the space compared with traditional patch cords. The smaller wire gauge offers flexibility for easier moves and reduce the temperature of Server room due to slim size. We do 100% component test pass under 5m to guarantee the quality. The slim boot design fit with high density patch panel. The new 28AWG cat6 UTP patch ocrd is very light and easy to carry!
Cat 6 UTP 28AWG Patch Cable With Clips
EXW also provides black plug housing of client's choice. Elegant and high quality!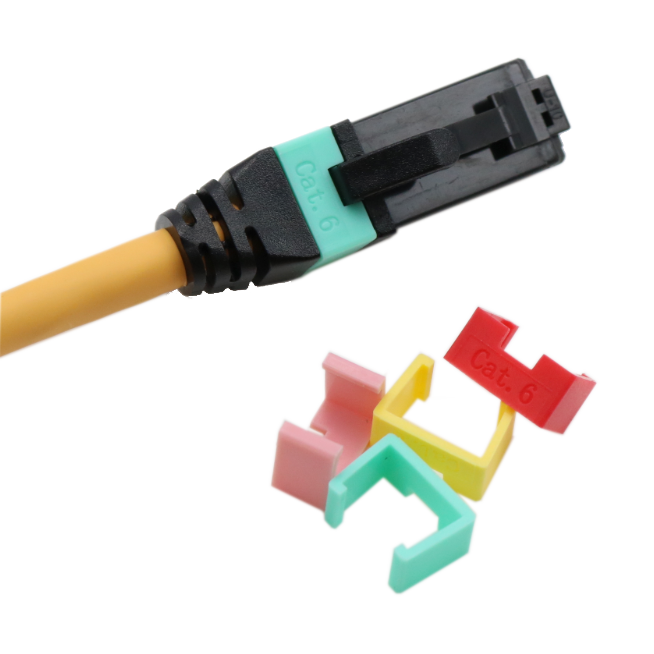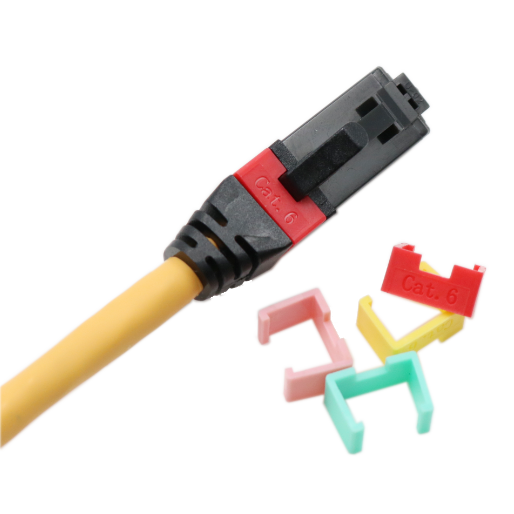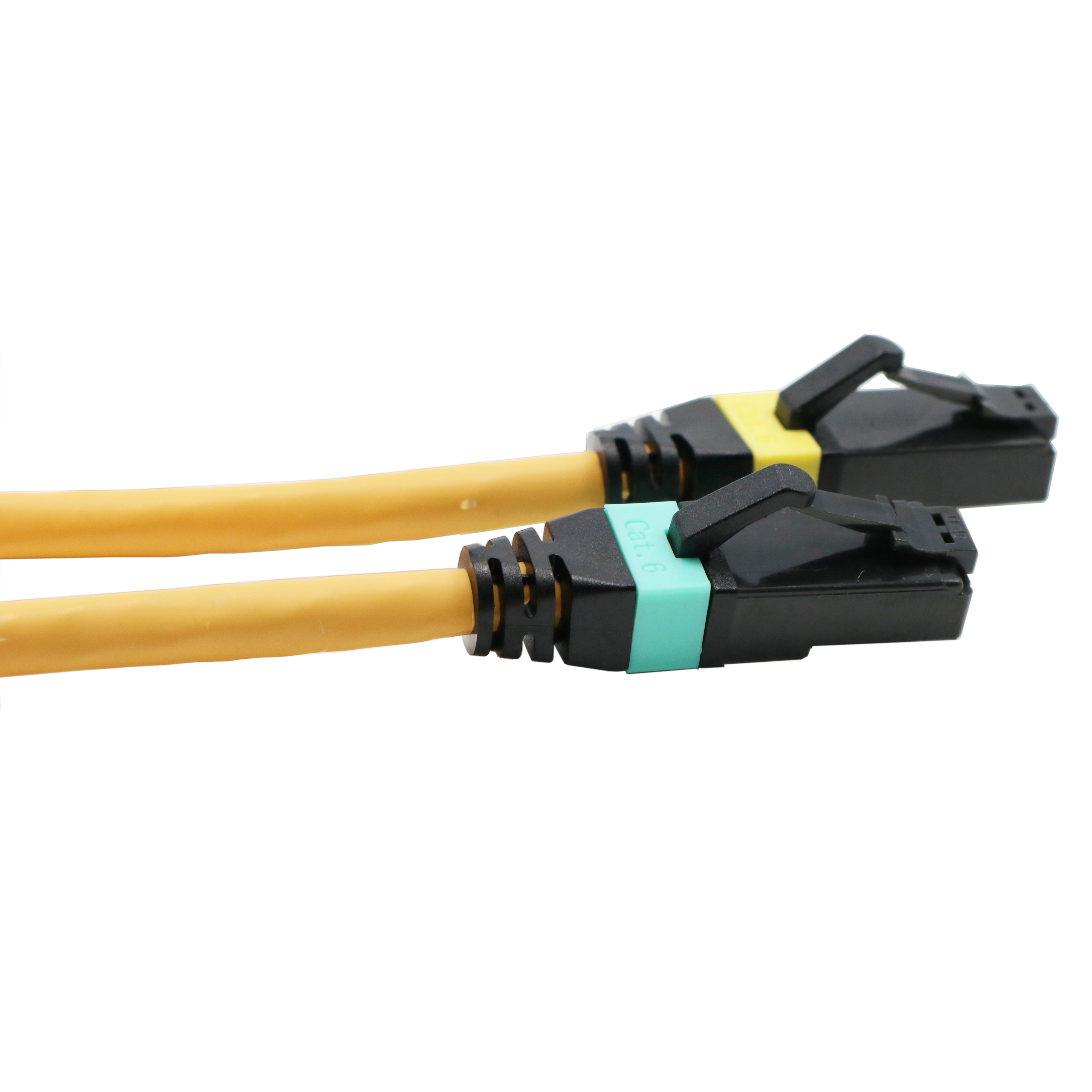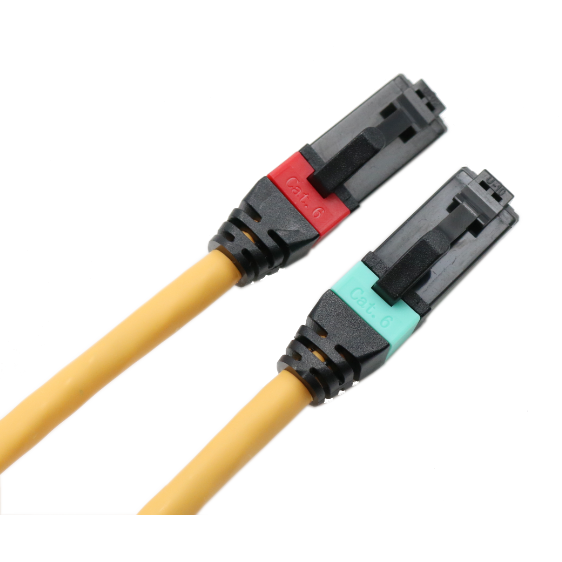 Different Colors of clips are available! OEM and ODM are welcome!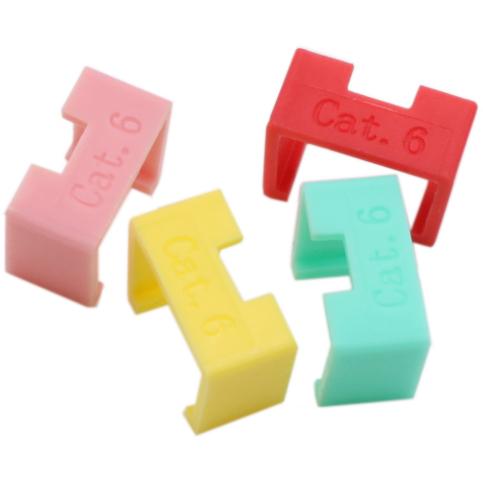 EXW Patch Cords Meet The Following Standards:
ISO/IEC 11801-1:2017 (Ed.1.0)

ANSI/TIA/EIA-568-D

EN50173-1:2018

EN50173-2:2018

IEC61935-2:2010 (Ed.3.0 Transmission requirements)
Features
RJ45 Gold Plated: FU" ~ 50U" Available
Cable Conductor: Bare Copper 28AWG
Cable Jacket: PVC or LSOH Available
UL Certified.
ETL Verified.
Related Products

---

Related Tools

3O10Y01-00003

---

EXW new network cable organizer provide you a new solution to handle the bundle cables. It is just like a cable comb to help you to organizes tangled wires of various sizes and lengths and let all cables become neat & beautiful! We design this cable organizer can be used for the cable OD from 5.1mm to 7.5mm and the flexibility material provide you easy and quick to put & pull the cables from the cable comb.

---

---

Files Download

---

FAQ

While we are still struggling from what Covid-19 bring to our life, EXW would like to give our customers a safer solution to make us stay healthy. We can add the antibacterial powder to mix with our raw material, for example, PC for our plug and boot, PVC and LSOH for our outer jacket of patch cord, and while doing molding as well. By adding this process of production, our products could resist Escherichia coli and Staphylococcus aureus that could shorten those bacterial alive on the surface of our products for a long time. We, EXW keep trying to give our customers a high quality and trustable products. EXW takes care of you, us, and all the people in the world. We believe one day; we can overcome this difficult situation.

We use only pure bare copper on patch cables to guarantee our quality, we do not use any CCA or CCS or other materials.What is CCA wire? CCA is the abbreviation for "Copper clad aluminum"wire. Compare to pure copper wire, CCA wire is cheaper and in lower weight. However, the tensile strength of CCA wire is also lower than that of pure copper wire, and it is easier to be broken down. It may also cause transmission failure in construction. Even it is claimed to have the same conductivity with "slightly" higher resistance, there will be data loss in the transmission. This will cause the transmission speed to slow down and it won't able to meet the transmission speed requirements in the long run.As more and more data is transmitted over the Internet cable and the application of PoE, these problems will eventually emerge. Long-term and reliable partnerships are not an easy job, we insist to pure copper wire only, with 100% component test. We provide reliable products to our partners and continue to deliver good quality products to our customers.

We do 100% component test for cat. 6 & 6A patch cords to guarantee our quality! We have very strong R&D team, we can provide professional OEM & ODM service for our esteem customers.